Carpet Fitting Poole
There are many places available to get carpets, but unless you're a specialist, you're also going to require carpet fitting Poole can offer you. So why not visit a retailer that can give you the best quality carpets in addition to the best carpet fitting services? Here at Peter Newman Flooring, we can provide you with world-leading carpets in addition to highly skilled craftsmen to ensure you have the perfect carpets fitted within your home or commercial building. Give us a call on 01202 672222 to get your free no obligation quote today!
Why Get Professional Carpet Fitting in Poole?
Once you've purchased your carpet from Peter Newman Flooring who can provide you with the best carpets in Poole, it is possible to fit the carpet by yourself but to get the best finish from your carpet, you should get a professional craftsman to fit your carpet to avoid any damage to your property or the carpet itself. Having professional carpet fitting in Poole will also ensure your carpets provide the greatest resistance to wear and tear.
Process of Fitting Carpet in Poole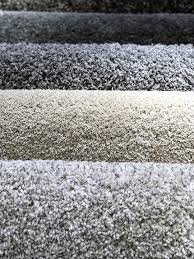 If you would like to fit the carpet yourself or would like to know how Peter Newman Flooring would fit your carpet, here is a simple guide of the process.
Firstly, the room that the carpet would be fitted in would need to be fully measured to ensure that the carpet fits perfectly. Draw a simple diagram and outline where you have structural recesses in the way. This will help identify how much carpet you need.
After measurements have taken place, its time to get all the tools that you need to fit your carpet. You will need tools such as hack saw, gloves, carpet tape, drill and many more.
Now you've got your measurements and tools, you'll need to remove the old flooring that you have in place. You'll need to make sure you wear knee pads and that the floor is completely even ready for your carpet to be fitted.
Now is the time for preparing your sub floor. This will be your base before your carpet is fitted. 3mm hardboard sheets are normally best; make sure there are no nails sticking out once the boards are laid out.
Once the boards have been placed evenly, the carpet underlay or gripper would need to be placed to ensure that the carpet stays firmly affixed to the floor.
After all these steps have been done, it is now time for your carpet fitting in Poole to take place.
How to Fit Carpet
Now that the floor is ready for the carpet, it's time to get the carpet fitted to perfection. Here is a quick guide into how to get your carpet fitted in Poole and Bournemouth and the rest of the UK:
Lay the carpet loosely into position and make sure it's smooth with excess carpet at the edges.
Cut the excess edges carefully.
Starting from the longest wall, being fitting the carpet using a carpet tucker along the skirting board.
Cut along the edge, around 5mm higher than the carpet.
Now take the carpet stretcher, teeth facing down. Push it down firmly so the carpet grips.
The excess carpet would need to be pushed down between the skirting and the gripper. Do this for each wall.
If you need to fit the carpet around tricky shapes such as pillars, then you would need to cut the edges in several places then trim it to make it straight. Across a doorway, you would need to cut the carpet so it's in line with the flooring to the next room. A door bar would need to be placed over this.
If you're needing carpet fitting in Poole, then it is best to get a professional as even knowing how the process works can still lead to complications.

Getting Your Carpet Bournemouth
Whether you are looking for the best carpets Bournemouth has to offer, or looking for cheap, professional carpet fitting Poole has available, then look no further than Peter Newman Flooring; we are specialists when it comes to supplying and installing carpets. Give us a call on 01202 672222 to book a viewing for carpet samples and to get an appointment to get your carpet fitted.